Lehmann Eye Center has collaborated with a group of local professionals since 2005 on an annual community service endeavor that literally changes someone's life. The Piney Woods Change Your Life Makeover began when Dr. Robert Lehmann and Dr. Jon Caster had the idea to give back something special to the Nacogdoches community.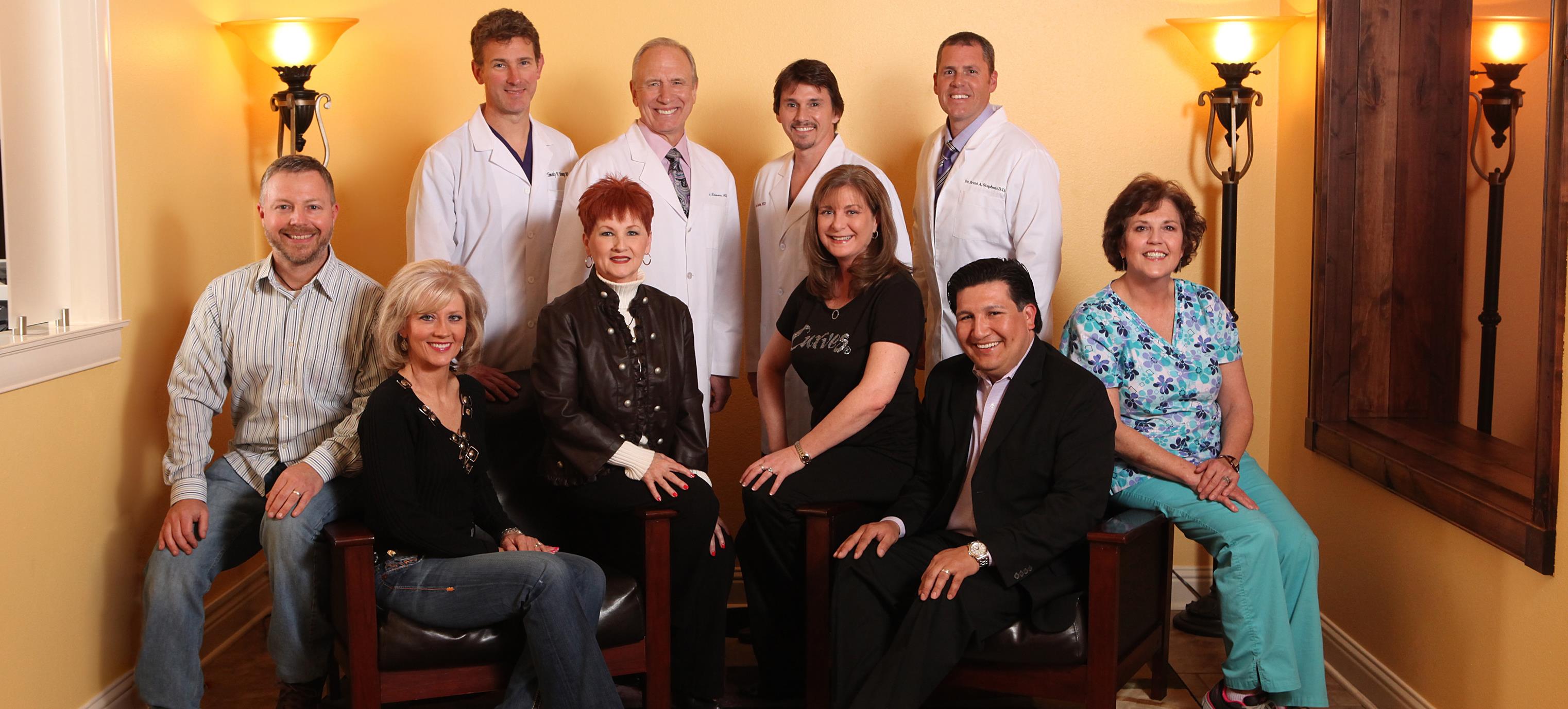 "When we began putting this project together we knew it would be exciting, but I don't think we fully grasped the power of collaboration in this event," said Dr. Lehmann.
The Dream Team is made up of doctors and experts who give of their time and resources to make the dream come true for a deserving individual. The 2016 Dream Team consists of Dr. Robert Lehmann, Dr. Jacqueline Hilton, and Dr. Tim Young of Lehmann Eye Center, Dr. Jon Caster of Oculofacial Plastic Surgery, Dr. Brent Stephens of Nacogdoches Dental, Clay Bostian of Creative Photography, Shelley Brophy of Shelley's Bakery Café, Carla Madeley of The Oasis Spalon, Dee Bishop of Merle Norman Cosmetics, Sharon Roberts of Curves, Michael King of Belk, Diane Lunsford of Skinny School and Jeanie Suhor of Surgery Center of Nacogdoches.
9th Annual Makeover Winner: Jean Campbell
Before
After

8th Annual Makeover Winner:

Sheila Burch
Before
After

7th Annual Makeover Winner:

Tiffany Saylor
Before
After
6th Annual Makeover Winner:

Nelda Frederick

Before
After
5th Annual Makeover Winner:

Lynde Chunn*

4th Annual Makeover Winner: Candice Barr

Before
After

3rd Annual Makeover Winner: Lynn Thorne

Before
After

2nd Annual Makeover Winner: Terri Thompson

-Wade
Before
After
1st Annual Makeover Winner: Rene White
Before
After

*Chunn was chosen as the 5th Annual Makeover winner. Only a few months later, she passed away on February 14, 2011.