Lehmann Eye Center is proud to deliver the latest in healthcare technology - the Medflow Patient Portal. Save time by using your home computer to communicate with the caring staff at Lehmann Eye Center.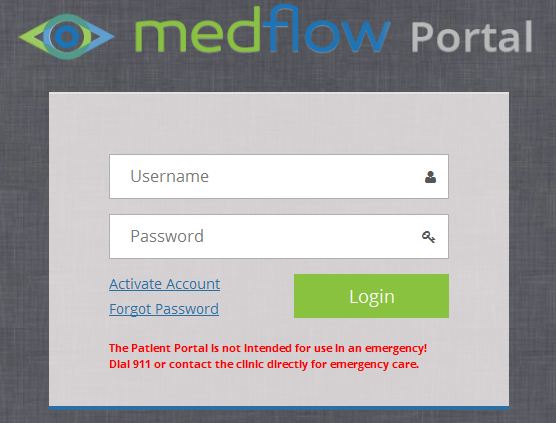 A few of the things our PATIENT PORTAL portal allows you to do from the comfort of your own home:
Request appointments
Request refills on prescription medications
Receive clinical test results
Send questions directly to your provider
Research medical information that pertains to you
Available 24-hours-a-day, 7-days-a-week
It's fast, free and easy. Enroll today!