Lehmann Eye Center Supports March of Dimes
Lehmann Eye Center joins more than 7 million of Americans in a walk to give hope to the babies born too soon or sick. The team gathered in Pecan Park to walk,
run and stroll in the 2013 March of Dimes® March for Babies® in Nacogdoches.
More than 450,000 babies are born too soon each year, and, with a premature birth rate of 12.4%, the state of Texas has a long way to go in reducing our rate of premature birth. Lehmann Eye Center supports the mission of the March of Dimes® to "help moms have full-term pregnancies and research the problems that threaten the health of babies."

An award for "Best Business T-Shirt" was presented to the Lehmann Eye Center team for the bright green shirts worn by the Lehmann Eye Center team.

Lehmann Eye Center is proud to share in the March for Babies® tradition that dates back to 1970. Walks across the country, have raised more than $2.6 billion.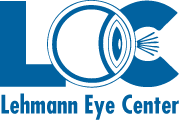 Nacogdoches
5300 North Street
Nacogdoches, TX 75965
Phone:
936-569-8278
Fax: 936-569-0275
1-800-753-3846
Eye Center of Jasper
617 East Gibson Street
Jasper, TX 75951
Phone:
409-381-8100
Fax: 409-381-8101



Sign Up for News and Updates
Join Our Team
Patient Portal
Privacy Policy
Site Map
© 2019 Lehmann Eye Center, All Rights Reserved