Add an eye exam to your back-to-school checklist.
Did you know an estimated 80% of classroom learning occurs visually? Good vision is vital to academic success.
Annual eye exams should be part of every child's back-to-school routine. Some students who are thought to have learning disabilities may actually suffer from vision problems instead. A comprehensive eye exam can identify issues that may affect your child's academic performance.
Call Lehmann Eye Center for a complete eye examination and clear the way for a focused school year!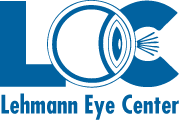 Nacogdoches
5300 North Street
Nacogdoches, TX 75965
Phone:
936-569-8278
Fax: 936-569-0275
1-800-753-3846
Eye Center of Jasper
617 East Gibson Street
Jasper, TX 75951
Phone:
409-381-8100
Fax: 409-381-8101



Sign Up for News and Updates
Join Our Team
Patient Portal
Privacy Policy
Site Map
© 2019 Lehmann Eye Center, All Rights Reserved