Wear Shades for a Brighter Future
Headed to the beach? Don't forget your sunglasses! Did you know that long-term exposure to bright sunlight can increase the risk of cataracts and may cause eye cancer? Did you know your eyes can get sunburned? July is UV Safety Month and Lehmann Eye Center wants you to take care of one of your greatest assets — your vision.
When outdoors:
Do not stare directly at the sun.
Wear ultraviolet filtering sunglasses in bright light.
When proper safety measures are followed, most eye injuries can be prevented. If you experience an eye injury or other vision problem, call Lehmann Eye Center for a complete eye examination.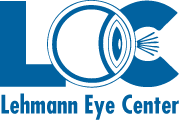 Nacogdoches
5300 North Street
Nacogdoches, TX 75965
Phone:
936-569-8278
Fax: 936-569-0275
1-800-753-3846
Eye Center of Jasper
617 East Gibson Street
Jasper, TX 75951
Phone:
409-381-8100
Fax: 409-381-8101



Sign Up for News and Updates
Join Our Team
Patient Portal
Privacy Policy
Site Map
© 2019 Lehmann Eye Center, All Rights Reserved