How to Vote Lehmann Eye Center Best of Nacogdoches
The Daily Sentinel of Nacogdoches' Best of Nacogdoches reader survey is underway and you can win a $100 gift card just for voting!
Lehmann Eye Center's doctors are honored to be nominated in two categories.

Best Ophthalmologist:
• Robert P. Lehmann, M.D., F.A.C.S.
• Timothy N. Young, M.D., Ph.D.
• James Berg, M.D.
​Best Optometrist:
• Jacqueline Hilton, O.D.
Votes can be submitted online until 5 p.m., Friday, April 12. Choose Ophthalmologist and Optometrist to cast a vote for your favorite Lehmann Eye Center doctor!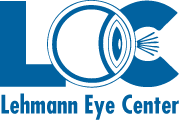 Nacogdoches
5300 North Street
Nacogdoches, TX 75965
Phone:
936-569-8278
Fax: 936-569-0275
1-800-753-3846
Eye Center of Jasper
617 East Gibson Street
Jasper, TX 75951
Phone:
409-381-8100
Fax: 409-381-8101



Sign Up for News and Updates
Join Our Team
Patient Portal
Privacy Policy
Site Map
© 2019 Lehmann Eye Center, All Rights Reserved